Getting Married?  Congratulations!
Call us at (517) 338-8637 to book your wedding today!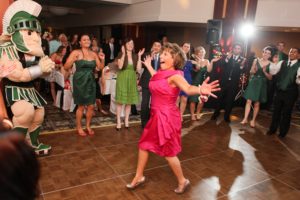 Your wedding day may well be one of the most significant days of your life thus far. The DJ that you pick will be responsible for over 80% of the success of your wedding celebration and the smooth flow of events. This is why it's so important to hire an experienced professional.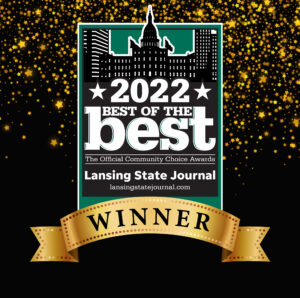 Tunes By T was voted the Best of the Best for Wedding DJs in 2022!
Tunes By T is celebrating 40 YEARS providing worry-free wedding celebrations and have been awarded the Couples' Choice Award from WeddingWire.com 13 times. This award puts us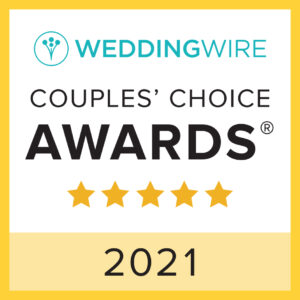 among the Top 5% of wedding service professionals nationwide!
At Tunes By T, we go to great lengths to make sure that your day goes according to your plans. Click here to see how detail- oriented our Wedding Reception Planner is. We have the ability to set the mood with Music to create an atmosphere based on your personal preferences. We also feel that it is our job to orchestrate and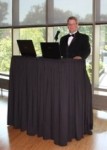 coordinate all of your reception activities. From the toasts to the special dances to the bouquet and garter toss, we'll make sure everything flows in a smooth fashion.
One thing you won't see with Tunes By T is our logo on our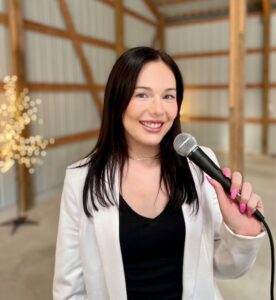 equipment. You won't hear us advertising our company over the microphone. We Custom Skirt our equipment to match your decor. It's not about us, it's about you.
Please don't take our word for it.  If you read nothing else, see what some of our Newlyweds had to say about their wedding day experience with Tunes by T.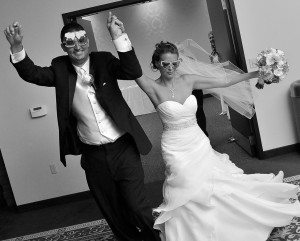 Start planning your perfect day using our Wedding Reception Planner Form as your guide.