T, It has been almost a month since Brook & Grants wedding, but the wonderful memories of that magical day are as fresh as can be in our minds.
What a phenomenal job you did the entire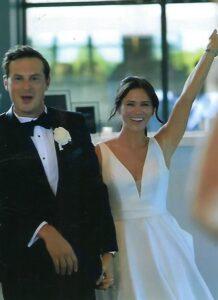 evening with all of our musical needs, announcements and keeping the dance floor packed. You truly helped to make this such a special celebration and we are so happy and grateful that you were a part of it. We can't thank you enough. It is a day that we all will treasure forever.
Gayle & john Sauchak – August 26, 2022
Hi T, Scott and I wanted to extend a huge thank you for your wonderful DJ services for our wedding.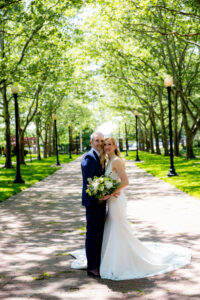 We were SO happy with how everything turned out!  You absolutely nailed our big entrance announcement which was so important to us.  You completely followed all of our requests and provided exactly the kind of music and entertainment we envisioned for the big day.  Besides getting married, I think one of the highlights of the day for Scott was guest DJing alongside your amazing back-up dancing! 😉  We received so many positive remarks from guests about the music and the vibe of the dance floor.  Thank you for allowing us to customize so much of the reception. 
Thank you for everything and we will be sure to continue to recommend your services (and your daughter's) in the future.  We are so grateful that you have provided this service for our family weddings (three times now!).  Thank you for all of your tireless efforts, attention to detail, and exceptional customer service. 
Thanks again,
Allison & Scott Remington – May 29, 2022
Where do I even begin?! I can't really put into words how happy we are that we picked Tunes by T to DJ our wedding reception. Music and dancing was one thing my husband and I agreed on that we had to pick someone that could read the crowd and T was able to do that without skipping a beat. Literally. A lot goes into wedding planning and as a bride who did it without a wedding planner I was so thankful that T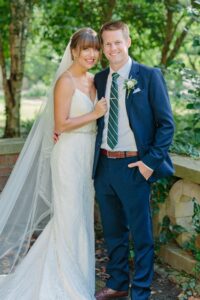 provides a template to fill out. The template is very thought out and covers everything from how you want the DJ to either interact with guests (or not), if you need extra lights, mics and the most minor detail such as what attire he should where. Without it I would have definitely forgotten our entrance song! He was able to take our artist suggestions for cocktail hour and easily understand what vibe we were looking for and when it came to dancing I don't think there was ever an empty dance floor. My husband and I got so many compliments about how good T was and how much fun they had and we did too! Can't thank him enough! If you are still looking for a DJ I would highly recommend Tunes by T!
Jennifer & Dan Condit – August 29, 2020 – May 29, 2022
---
Tunes By T delivers top notch music, enthusiasm, and fun! Tunes by T was, without a doubt, our best wedding vendor in every possible way and we highly recommend booking T for all of your DJ needs!
Our reception was a PARTY! And it's all thanks to T. I can't begin to tell you how many friends and family continue to tell me how great the DJ and music were. One uncle said, "I've been to a lot of weddings, and I have never seen more people out on the dance floor all night long!" From the moment the dancing started, T knew just what to play next to keep the energy up and keep people out on the floor.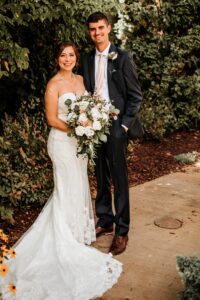 Leading up to our big day, T was incredibly easy to work and communicate with. He responded to my many questions quickly and was flexible to changing circumstances (as any 2020 bride will tell you, it's been a rough year for wedding planning! we changed our date and venue more than once and T kept up with all the changes with a kind, understanding, and positive attitude!). His experience as a wedding DJ was evident by the thorough wedding reception planner document he shared with us. He has thought through every possible detail of what you may want or need from a DJ. His guide was so helpful and well laid out, I used it to create my timeline for all our other vendors!
It's so clear that T truly loves what he does – his enthusiasm, passion for music, and experience at creating the party environment you envision are unmatched. Thank you, T, for going above and beyond to bring us a party atmosphere that was even better than we dreamed!
Cody & Alyssa Hengesbach – September 4, 2020
---
After getting engaged, Tunes by T was the very first wedding vendor that we contacted (even before we had a venue set!), as we had heard incredible things about them from a family member and did not want to miss out. Our expectations were beyond exceeded and there are truly no words to explain how happy we are with our decision. T. gave us, our friends, and our family a night that we will never forget. Months later, our friends and family still rave about the DJ, the dancing, and the overall professionalism of T. His expertise was evident from the moment we met him. He was organized, accommodating, and unbelievably kind. His genuine, calming demeanor helped make this process stress-free. Our wedding venue posed somewhat of a challenge in that it had three different locations on the property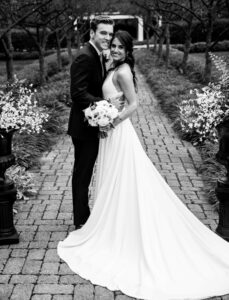 (outdoor ceremony, indoor dinner, and outdoor reception) that required speakers, mics, etc. A few weeks before the wedding, T. met us at the venue to make sure he was familiar with the layout and understood the setup. He completely put our minds at ease and it was clear that he truly wanted our day to be as special as possible. Not only was T. an incredible DJ on our wedding day, he was extremely helpful throughout the planning process. He provided recommendations for music genres for specific times throughout the night (e.g., pre-ceremony music, cocktail/appetizer hour, dinner music, etc.), as well as an extensive list of popular songs. He was so easy to get ahold of and was very prompt with his replies. We highly recommend Tunes by T to be your DJ for any event you have planned. T. loves what he does and this is so evident in his work. T, we are so appreciative of the incredible night you provided to us, our family, and our friends! Five stars honestly is not enough. Thank you, T!
Natalie & Zach Rogers – September 6, 2019
---
Tunes by T was one of the better choices made in our wedding planning process. With a wedding planner worksheet that allows you to plan out your night step by step and include a time, there was no way something would be forgotten. With a call the week of the wedding, to go over things/pronunciations/timeline it gave me comfort in knowing that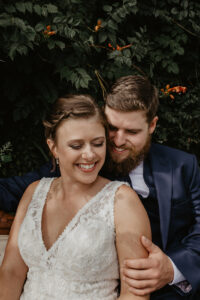 everything was in good hands and would run smoothly. We had the honor of having T as our DJ, and I can't say enough thanks and praise about how the night went and T's ability to keep the party going. After our formal dances, T had the idea to move our dance floor to the outdoor patio area, which was a huge hit with our guests and kept people on or at least near the dance floor if they weren't big on dancing, which was especially nice to have all of our guests in the same area. I would Tunes by T, and especially T, to anyone who is in need of a DJ for a wedding, event or party any time soon, you will not regret your decision.
Logan & Mackenzie McMahon – August 31, 2019
---
Tunes by T, and more specifically Josh who was the DJ at our wedding in Grand Rapids in October did an outstanding job and we cannot say enough great things about their work. T was so easy to work with from start to finish…even accommodated a special song by my late uncle that I danced with my dad to for our father/daughter dance. We were so, so impressed with Josh from start to finish on our wedding day! He had a set up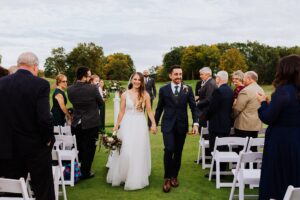 downstairs at our cocktail hour and seamlessly transitioned upstairs to our ballroom. He was so professional and his work was just perfection all night! We received so many compliments on his music selection as well as the great attitude he was putting out over the speakers! Great energy and just a pleasure to work with! Flawless work! Thank you for being an unforgettable part of our perfect day!
Kyle & Katherine Hoener – October 10, 2019
---
We were lucky enough to snag Tunes by T as the DJ for our wedding and reception and could not have been happier with their services! Our DJ, Josh, created such a fun time for us and all of our guests at the reception. He was so easy-going and accommodating yet kept us on our timeline, which he had clearly reviewed extensively and was very familiar with going into the event. And in the months and days leading up to our wedding, T surpassed all our expectations with his warm and personable demeanor, expert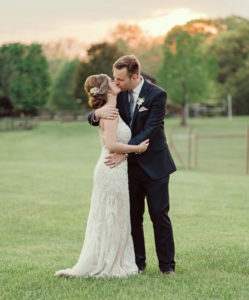 organization, help with timeline coordination, and great suggestions. He took the time to edit some of our song clips so that they were the exact length we wanted. He even took it upon himself to send me a few songs he found to accompany our glowing paper airplane send-off at the end of the night. T's years of experience and passion for his work were very evident and really put me at ease. Tunes by T was more than great jams; they were the glue that held our special day together perfectly!
Becca & Jake Nelson – May 18, 2019
---
HIGHLY Recommend Tunes by T as your wedding DJ!                                                  I met T. years ago while attending a Detroit Red Wings hockey game. After seeing how well T.'s music energized the arena, I knew I had to have him be the DJ for our wedding.  He was everything I was hoping for (and more!). There was never a moment during the night that the dance floor wasn't full with our family and friends dancing. Not only were there many times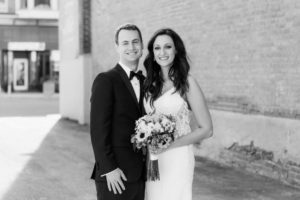 throughout the night that T. was in the DJ booth also dancing along with the crowd, but one of our favorite moments of the entire night was when he joined us to "C'mon 'n Ride It (The Train)" and did The Train with us! My husband and I have been to many weddings in the past, and we have never seen a DJ as energetic or one who genuinely loves what they do, as what we experienced with T. as our DJ. When you book a DJ like T. who has mastered the craft, you have peace-of-mind knowing you have someone who can professionally curate your reception and isn't only playing from a set list of music. We couldn't have a higher recommendation of having T. as the DJ for your wedding.
Kathryn & Jordan Gannon – April 13, 2019
---
Tunes by T made the party at our wedding! Making sure our guests had a great time was the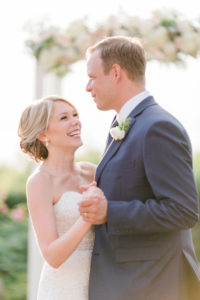 most important thing to us and our dance floor was packed the whole night! T played the best songs from different decades so people of all ages were up and dancing. Friends and family that we've never seen dance came out with us! From cocktails to dinner through dancing, there wasn't one song I wanted to skip. T's energy got everyone excited and kept the party going all night. Music sets the mood and is the background to everything at a wedding and ours was absolutely perfect because of  Tunes by T!
Betsy & Luke – August 11, 2018
---
T is a long-time family friend and was at the top of our list for wedding vendors.  He was amazing!  T is very organized and professional, and he is a great DJ.  The dance floor was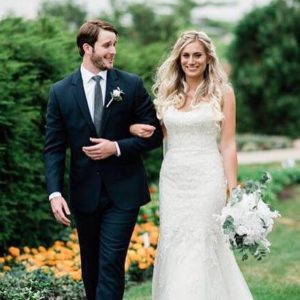 EPIC!  Everyone commented on how great the music and the overall vibe was.  We are so thankful for T.  He made our wedding day that much more special.
Brynne & Dan – July 21, 2018
---
I first met T at a friends wedding and knew right away that when I got married I would definitely want to have him as our DJ. T is the best! He is wonderful at reading the crowd and knowing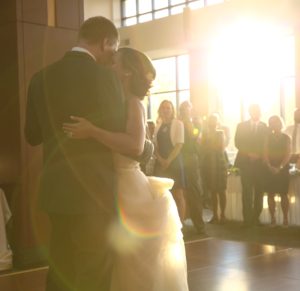 what will keep people out on the dance floor. T is extremely professional, patient, and an overall nice guy! I recommend him 100%!
Nichole & Kyle – July 13, 2018
---
Tunes by T treated us like we were their only customer and their most important client! We were given the control to select our sound and style, but we still received great recommendations that made the event even better! Josh was our DJ and we cannot say enough great things about him. He was patient with us and adapted with the crowd and the ceremony. He made himself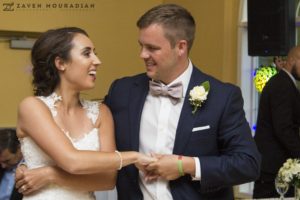 available to us and our needs throughout the entire event while still staying in the background. Even though we switched up the sounds (Jazz for dinner; Top 40 for dancing), Josh blended the sounds perfectly into a seamless transition. In fact, we made some other odd requests, like fading a song from a video we made into the Grand Entrance song….Somehow Josh was able to make it sound like the video was actually playing the song ( it's hard to explain but lets just say it was so good that our guests were asking me how Josh even did it)! His skill set is clearly superb, but more importantly he was a gentleman and very accommodating. Thanks to Josh, T, and the entire team at Tunes by T for helping to make our day such an enjoyable one! Can't thank you enough!
Jaclyn & Michael – July 7, 2018                                   
---
Tunes by T did such a wonderful job at our wedding! Peter was an absolutely perfect DJ and MC for the night, he transitioned us through every part of the reception flawlessly and made sure the party stayed going all night as well. We were having so much fun all night! Later in the evening, after T himself got done rocking for a Red Wings game at Little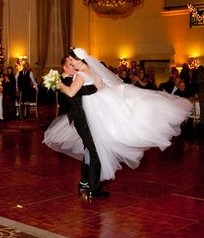 Caesar's Arena, he came to our reception and congratulated us and celebrated with us. He really didn't have to go the extra mile like that, and after a long day of working a hockey game I wouldn't have blamed him for just wanting to go home, but we appreciated it so much! Thank you both (T and Peter) for a wonderful wedding night! I would recommend Tunes by T to anyone! The music selection, the friendly service, the planning, the execution, the price, everything was absolutely fantastic!
Jason & Maggie – November 25, 2017
---
We loved having Tunes by T at our wedding!  Would recommend to anyone, worth every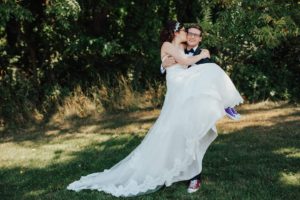 penny!  T was incredibly easy to work with on planning, professional, and made sure every detail of what we wanted happened! Josh kept the dance floor packed at the reception and was incredibly friendly and a joy to work with. My maid of honor said it best, "I didn't get to drink enough or eat enough dessert because I kept waiting for a bad song to be played to take a break but there never was one!" Guests from all generations said they knew almost every song and had a blast dancing.
Anna & Alex – September 2, 2017
---
T makes your wedding experience top of the line! He is the best in the business and makes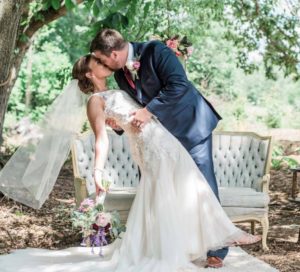 your reception run perfectly! He went above and beyond by making sure our reception and ceremony ran smoothly.  Our wedding reception was so fun and the dance floor was packed all night! Thank you, T! 🙂
Kasidy & Zach – July 29, 2017
---
"Tunes by T" was absolutely amazing to work with! We were able to meet with T. before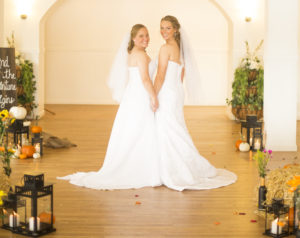 our wedding to discuss EVERY little detail (seriously, every one) and the DJ's, Josh and Tony, both did an amazing job at the event! We loved everything about the DJ & Entertainment services they provided at both our ceremony and reception.  We couldn't have asked for a better DJ provider; they helped to make our night flawless and fun for everyone!"
Jessica & KC – September 10, 2016
---
T is an absolute master of his craft.  When hiring T, you get so much more than your run of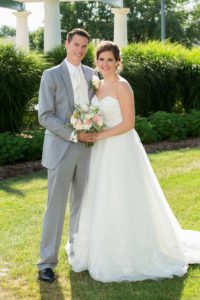 the mill disc jockey, you get the ultimate reception entertainer.  T delivers the professionalism, expertise, and passion that over 33 years in the business affords.  Thank you T for giving us a magical storybook ending to a perfect day.
Eric & Emily Dawdy – August 13, 2016
---
Dear T,  Matt and I cannot thank you enough for the fantastic job you did at out wedding. 
We had the time of our lives.  Truly an amazing job!
Matt & Beth – August 6, 2016
---
T. Campbell with Tunes by T was a HUGE part of our wedding. He was absolutely amazing
& he made the party so much fun. I have lost track of how many people have said "Your DJ was the best DJ I have ever seen!" Our entire planning process with T was flawless. He was flexible and offered advice whenever we needed it. He nailed the logistics of our venue, even though he had to basically set up two separate DJ areas on either side of our reception. He was worth every single penny and I'm so thankful we met him! Go Green!
Dan, Kim & Bane – July 30, 2016
---
Tunes by T is the best DJ service for any event in the Greater Lansing Area, especially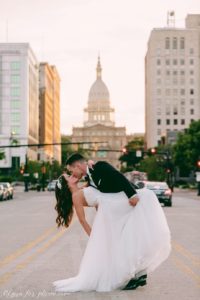 wedding receptions. The owner, T. Campbell, is one of the most personable individuals you will ever encounter during the wedding planning process. T. Campbell is everything you want to see in an individual who owns a DJ service, and was actually the guy, at the wedding site, setting up the equipment and performing sound checks.
---
The DJ we requested was Josh 'Jb' Benington. I had previously attended 3 other weddings in which Josh had been the DJ, and each event left me sore from dancing so much. Josh is an unbelievably talented DJ, easy to work with, and most importantly – a great person. In terms of song selection, Josh played the music we want played and knew exactly when those songs should be played. Josh conveys emotion by providing the soundtrack to your event. Josh brings great energy, but does not "talk" on the mic all night and take away from the event.
---
With regard to costs, I think Tunes by T should actually charge MORE for their services. I did a lot of research when considering what DJ to contract for the event, and Tunes by T's prices were below the average median price. This was an exceptional benefit conveyed to our event, for a more-than-reasonable cost.
---
After it was all said and done, any and all attendees in which I subsequently spoke with would say something along the lines of "that was the most fun I have had at a wedding in a long time, or ever." A majority of that sentiment can be attributed to Josh 'Jb' Benington, T. Campbell, and Tunes by T.
In short, you would be a fool to hire any other company for you wedding.
Nic & Jessica Troshak  – June 11, 2016

---
We had a great experience using T. and Tunes by T for our wedding reception.  The music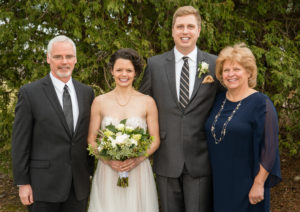 was perfect and all of our guests raved about how much fun they had at our wedding reception.  T was incredibly accommodating throughout the entire wedding planning and wedding day process.  Our reception was a little non-traditional.  We didn't have a lot of scheduled events or a sit-down dinner but he made it SO FUN!  Guests were up and dancing the entire time. I can't say enough about how highly I recommend Tunes by T!
Emma & Joe Murphy – March 12, 2016
---
Dear T,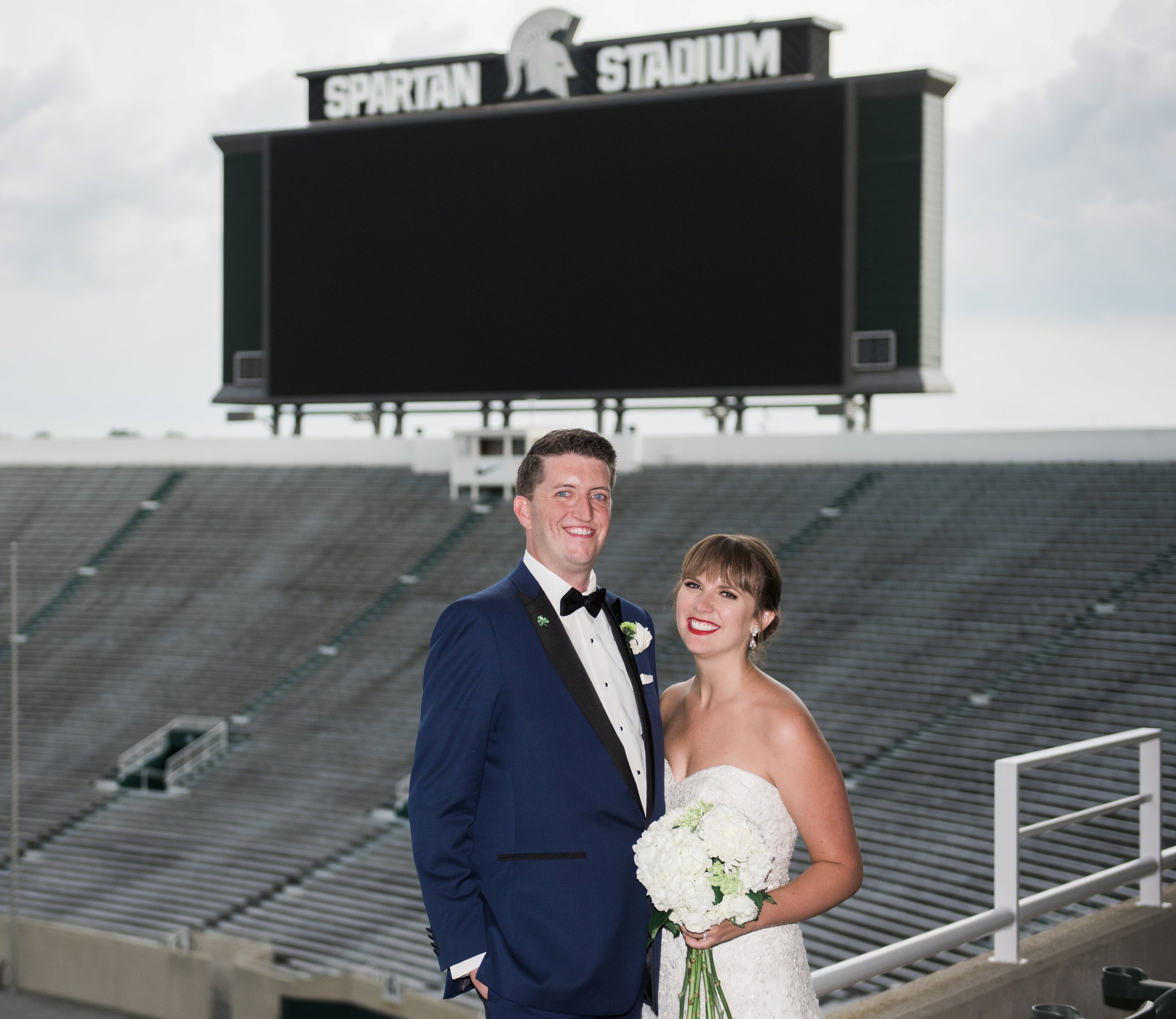 We can't thank you enough for all you did as our DJ at our wedding/dance party. We have received so many compliments about how awesome our DJ was, Your song selection and energy were incredible, you handled that huge room and the flow of the evening so well, and you gave us so many special moments honoring loved ones. You are the best, and we are so grateful for all you did in making it the best day of our lives. Thank you!
Ashley & Shane Prichard
August 14, 2015
---
Dear T,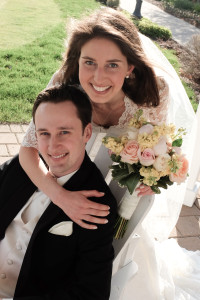 Ross and I could not have asked for a more amazing, professional, and kind-hearted DJ!!! Thank you for helping make our wedding a day to remember for the rest of our lives. We had heard nothing but wonderful things about you and you certainly did not disappoint. You lived up to our expectations and then some!! It was a magical day and you had a great hand in making it so. We are still hearing from our guests about how much they loved you! You are a one-of-a-kind, class act! You can't go wrong with T!!
Katie & Ross Abraham
April 25, 2015
---
Dear T,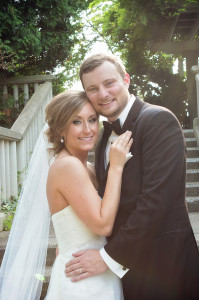 Thank you so very much for doing such an amazing job as our wedding DJ. Everything was perfect and we owe that to you for being so awesome! We had a crazy crowd with different music tastes & everyone danced the entire time. That is EXACTLY what we wanted. We would recommend you to anyone! You're great & we completely appreciate you! All Our Love,
Melissa & William Steward
August 2, 2014
---
Tunes by T was amazing!!!! Our wedding would not have happened without them. T was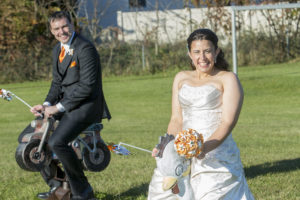 very prompt in responding and when problems with our venue arose T and his team took care of everything. We found out our venue did not have enough outlets for all the DJ equipment and lights but T and his team figured out how to use what was available And when we didn't use all the lights he refunded us some of the money. We also had a conflicting DJ event on the same day as our wedding that came up last minute and T himself wasn't able to DJ our event but he found another one of his DJs who was available And he did an amazing job with everything the day of our wedding. Our wedding day would not have been the same without Tune by T, they made it so much more than just an event. They are awesome and we highly recommend them to everyone!!!!!
Megan & Ken Sechnick – October 11, 2014
---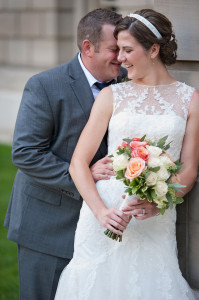 Hi T,We want to thank you for all of your help at our wedding reception. We were so thankful for how professional and thorough you were at creating special moments at our wedding! We were so excited to have you as our DJ and you were beyond amazing! We just wanted to thank you and tell you how at ease you made us with how you conducted your business. We wish we could get married more often just to work with you!!!
From the new Johnsons,
Ronnie and Rebecca ~ 08/09/2014
---
Hi T and Josh,
I just wanted to say thank you for all the hard work we saw from you guys at our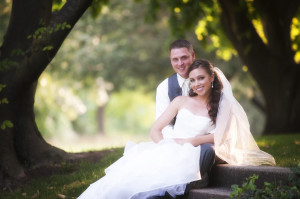 wedding. Everybody had nothing but positive comments on not only the music selection, but from the environment you produced with the lighting, upbeat attitudes and ability to keep the party going. It was evident Josh really loves doing what he does and the energy he brought to the room was amazing. We could not have asked for a better reception and we know a huge part of that was the electric atmosphere created by Tunes by T.
– Travis and Kelly ~ 08/08/2014
---
Dear T:
Thank you for your company's service at our wedding. Josh is by miles the best DJ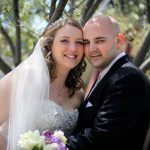 we have ever met. Not only did he keep the party going (we had children crying because they didn't want to stop) but gauged our guests perfectly and was very attentive to our moods and music choices. Thanks to your company, our wedding was an amazing night that neither we, nor our guests will ever forget. We will most certainly recommend you to everyone we know. 
Sierra & Ben Lindner – May 10, 2014
---
Hi T! 
I wanted to personally thank you for the AMAZING job you did at our wedding. We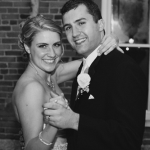 cannot describe how thankful we are for everything that you did and how much fun you made our reception. I am not exaggerating when I say this, but I think every single person came up to me at the morning-after brunch and told me how much fun they had and how great the DJ was. You totally rocked it out! We had such a blast on the dance floor, every song choice you made was perfect. I cannot thank you enough for making our reception so special! And a special thank you for traveling all the way to Columbus OH. Sarah & Paul Nashar
January 18, 2014
---
T,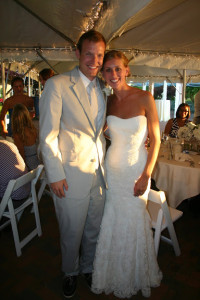 Thank you so much for being the DJ at our wedding! We are so thankful that you could come to Petoskey and see one of our favorite Northern MI cities. You did an amazing job listening to our requests and also using your talents & skills to keep our guests on the dance floor all night. Thank you so much for helping us have the best wedding ever!
The Mulders
08/17/2013
---
… T made our night so special and kept everyone talking for weeks! Our wedding would not have been as unforgettable if it was not for T. We have already had several requests to share his contact information for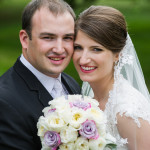 future weddings to come! We cannot thank T enough for making our wedding an incredible night to remember; and not just for us, but for everyone at our wedding! I truly believe T is the best DJ in the area and would use him again and again! Read More …
Brian & Jessica Cieslik
August 10, 2013
---
No words can express how Tunes By T makes a wedding reception a fabulous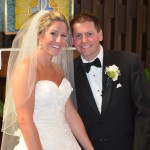 party. He is so professional, and is a REAL value for the money. He works with the Bride and Groom, making sure they have the music they want at their event, he listens and he offers suggestions if asked. He truly cares and if you don't have good music what do you have??? My only regret was that we didn't have him stay for about 8 hours longer — the dancers didn't want to stop!!!
Allison & Robby Mayer
07/27/2013
---
T & Pete:
Thank you for your awesome DJ skills at our wedding. From coordinating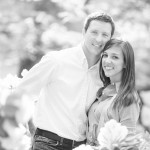 entrances, speeches, & dances to keeping the dance floor packed, you helped make our wedding unforgettable. We received numerous compliments on your choice of music and the ability to get guests dancing right away. Thanks again for taking part in our special day!
Becky & Matt Jablonski
July 13, 2013
---
We wanted to make sure to send our many thanks to Tunes by T and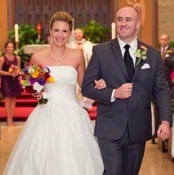 specifically to our wedding DJ, Josh Bennington. Josh stepped in and went above and beyond what we could have asked for in a DJ. The dance floor was full from the second the music started to the very end of the night. He did an amazing job balancing our playlist with guest requests, all with keeping it within our taste and preferences as well as keeping our schedule moving along. We have received so many compliments on him from everyone in attendance. We wanted an all-night dance party and that is exactly what we got. Not to mention he was one of the nicest guys we've ever met! Thank you to Josh and Tunes by T for making our wedding the most fun night of our lives!
Best,
Clare and Jim Corriveau
October 6, 2012
---
Nathan and I were SO pleased with Tunes by T at our wedding. We've gotten so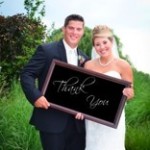 much positive feedback from friends and family about how great our DJ was. Josh was very easy to work with and he played all of the songs our guests requested. Plus, he was very flexible when we got off our tentative schedule. Everyone danced the whole night and had a total blast!
Molli & Nathan Ferency
July 14, 2012
---
We had such a blast at our reception and we owe it all to Tunes by T.  T was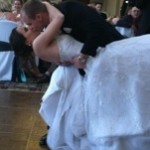 AMAZING and kept everyone on the dance floor until they kicked us out. We never left the dance floor. T is not flashy and does not make the wedding about him. He keeps the party going and makes sure everyone is having a great time. He was easy to contact and very quick with his responses. I cannot say enough wonderful things about T. Of course I would recommend him to everyone and anyone. Quit reading our review and go book him!!! GO!!!
Billy & Alaina Burghardt
May 19, 2012
---
We had so much fun at our wedding reception dancing the night away, thanks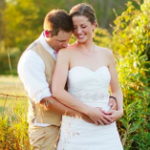 to T! He is by far the best DJ we have encountered and he was the 1st vendor I called to book after we picked out wedding date! Music at a reception can make or break the party, and T has such an amazing feel for what to play to keep people out on the dance floor. He has personality, style, class, and amazing dance moves. My sister, brother, and I all have used him for our weddings, and he somehow outdoes himself each and every time! I can't say enough about him, but definitely book him for your upcoming event, he is totally worth it!"
Thanks T 🙂
Kristen & Rich Price
July 30, 2011
---
T.,
We don't even know where to begin. Thank you so much for being the DJ for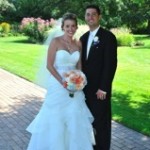 our wedding. You did an absolutely phenomenal job keeping the dance floor full, even though we knew that wouldn't be a problem! We had an absolute blast the entire night, especially when you came on the dance floor with us! There have had nothing but compliments about you from our guests. We will definitely be recommending you for any event. Again, the DJ can make or break the wedding and you totally MADE it. Thank you again so much!
Jenn & Nick Spyke
August 27, 2011
---
T of Tunes by T was great. So many of my guests said he was the best DJ they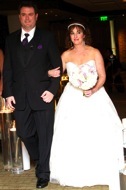 have ever seen. T was extremely professional, has a very nice presence, did a very nice job acting as MC and has a great sound with quality equipment. Most importantly, he played the music that kept my guests dancing all night. Everyone had a great time. I knew after meeting T that I had made a good choice. I heard over and over that my wedding was the most fun my guests ever had at a wedding. If you want to do everything to ensure you have a good party, then I would recommend hiring T.
Kathy & Todd Radde
July 9, 2011
---
T was very easy to work with and made sure what we wanted happened.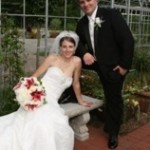 He really made my wedding memorable. He got everyone up and dancing. Everyone had a great time. With T and his daughter Megan our wedding wouldn't have been such a great success. I can't thank them enough for making my special day the best evening ever! I would highly recommend him for any event and if a chance arises I will have him or Megan at another event!
Katie & Matt Letizio
July 23, 2011
---
We could not have imagined our reception to be any better than it was. Tunes By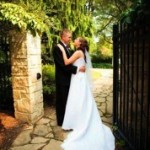 T was a great company to work with and our DJ, Josh, was excellent. I sent in our paperwork and asked Josh to compile a playlist for us that would keep everyone on the dance floor and that is exactly what he did. He was very flexible as well. I had written down a time for the maid of honor and best man to do speeches and then changed it last minute and Josh just kept the "dinner music" going until we were ready. He did such a great job and our friends and family cannot stop raving about how great the reception and the DJ were. THANK YOU JOSH AND TUNES BY T!
Natalie & Derek Johnson
September 3, 2011
---
T,
James and I wanted to thank you from the bottom of our hearts for doing our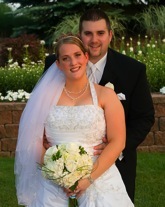 wedding!  We couldn't have asked for a better DJ and music nor could we have seen anyone else doing our wedding for us. Thank you also for going along with our crazy ideas!  Everyone we have talked to loved the music you played and had a great time dancing the night away!  Everything was perfect.
Thank you so much again T.  You're the best!
Courtney & James Chambers
June18, 2011
---
T,
You're the man!  You made our wedding the best wedding we've ever been to.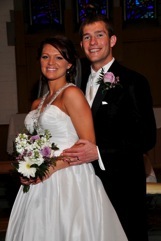 Everyone that attended had an awesome time and it was mainly because of your skills as a DJ. It took away a lot of stress on our wedding day and even beforehand with all the pre-wedding coordinating. My friends and family were blown away by you. We have heard nothing but positive things and almost everyone we've spoken with said it was the best reception they had ever been to. From playing our music choices, to allowing my crazy friends to walk around with the mic, and moving the event along smoothly and with class, it was all great! People have already asked how to contact you for their wedding. We really do appreciate you making our day even more special than it already was. Thank you!
Noah & Sarah Thormeier
April 22, 2011
---
I have attended a few weddings where Tunes by T has been the DJ and have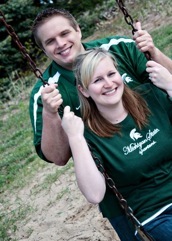 always been blown away by the great atmosphere T has created.
It was not until my wedding that I realized that Tunes by T offers so much more than just a great atmosphere. The care and personalization that T puts into the upfront planning of the reception music selection is phenomenal. T really works hard to try to help you create the exact atmosphere that you desire for your special day.
Our reception was a hit with all of our guests and even months afterward people are still telling us what a great time they had. Tunes by T helped make our wedding reception an unforgettable day filled with fun, friendship and memories. I would recommend Tunes by T for anyone who values great customer service and terrific music to enhance your wedding reception experience.
Scott & Lori Smith
August 14, 2010
---
Tunes by T was awesome to work with!  They are truly a company that WANTS your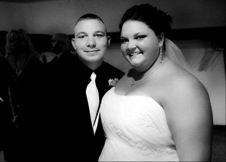 business…. all of our questions were answered and details taken care of.  Josh (our DJ for the night) was amazing! He was fun and very easy to work with… he was the best DJ for our wedding!  Tunes by T and our DJ Josh helped us to have a wonderful reception!  I would recommend their services to anyone! =) THANK YOU!
Adysson & Justin Cross
October 2, 2010
---
Hi T,
I just wanted to thank you for doing such an incredibly wonderful job at our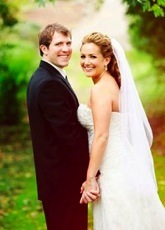 wedding.  I seriously don't know what we would have done without you there to organize us.  Everyone just raved about you.  We couldn't have asked for a better DJ.  You were patient, flexible, fun and you took note of our guests and played the perfect songs.  Thank you. Thank you. Thank you! 😀
Biz & Brian Greenhoe
September 25, 2010
---
Hi T,
Brian and I just wanted to thank you for the outstanding job you did at our wedding, the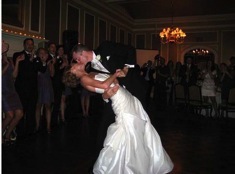 song selection, timing of all the reception events and introductions were just perfect.  We appreciate everything you did, the DJ always makes or breaks a wedding for me- and I have only heard from all our friends and family what a amazing time they had!
Thank you!
Anna and Brian Paterson
August 20, 2010
---
T,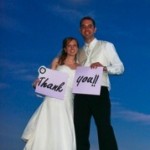 We want to truly thank you for making our wedding memorable! You did such an amazing job. Your professionalism and kindness did not go unnoticed, not only by us but all of our guests at our wedding. We greatly appreciate your energy and enthusiasm too!
Thanks again,
The Buysses
---
Hi T,
Eric and I just wanted to write and say a BIG thank you for making our wedding so much fun.  The music was great and we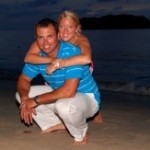 just keep hearing from our guests about how much they loved the music at our wedding.  You really went above and beyond our expectations.  Thanks again for all of your hard work at our wedding.  We really appreciated it!!!  Have a great rest of your summer.
Sincerely,
Eric and Kristi Harris 🙂
---
Dear T:
Thank you for doing such a great job at our wedding reception! I can't tell you how MANY people said that it was one of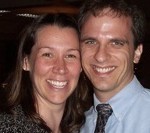 the most fun receptions that they have ever attended! We are still hearing comments on it, three years later. You did an amazing job at making our day extra special! Thank you!
Nicole & Michael Lavagnino
August 2, 2003
---
Dear T:
Where do I begin? Andy and I were so pleased with everything you did. You were so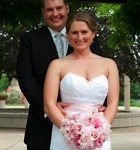 awesome to work with and we will recommend you to anyone!  You really helped me make our day special.  We also got lots of compliments about how good the D.J. was!  Thanks again for everything!
Suzanne & Andy
June 12, 2010
---
Dear T, Thank you so much for making our wedding day so special. Words cannot express how grateful we are for all the hard work you put into our wedding. We honestly could not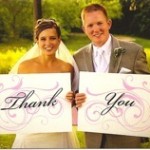 have had a better time. All the music you played was perfect! Everyone is still talking about how much FUN they had and how awesome our DJ was 🙂 We can't wait to see you next year at my Maid of Honor's wedding. Thanks again.
Sincerely, Brad & Chrystal
 07/11/2009
---
T,
We would like to thank you for the wonderful job that Anthony did at our wedding on July 11.  Everyone had an amazing time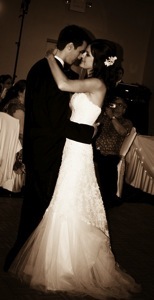 at the reception thanks to the talent of our DJ.  We have been hearing from many of our guests that it was the best wedding they have ever been to!  I know that we did not want the celebration to end.  Thanks again for your reliability, prompt communication during the planning process, and attention to detail on our special day.
Many Thanks,
Stephanie and Ben DeGiulio
July 11, 2009
---
From beginning to end, Tunes by T was fantastic! I wouldn't hire anyone else to do my daughters wedding. The music during the dinner hour was perfect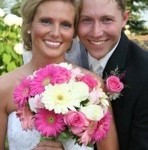 and afterwards, T kept the night hoppin'! Even an event in the other part of the venue told us we had the best DJ. T helped us with our wedding music outside and then made sure everything happened inside. I couldn't have asked for a better time and DJ!
Sarah & Andrew Belanger                                           July  10, 2009
---
Hi T.
Scott and I just wanted to thank you for the wonderful job you did at our wedding. The music you played could not have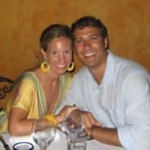 been more perfect and lots of people have been telling us how much fun they had at our reception.
You are truly gifted at what you do and you were a part of making my dream wedding a reality. I can't wait to live it all over again and every time I watch the video. Thank you again for everything.
Lisa and Scott Graziano
October 11, 2008
---
First off, I attended over 7 wedding receptions over the last 2 years and T is by far the most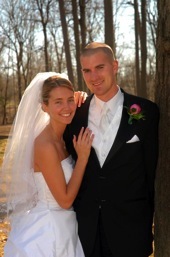 professional DJ I have ever encountered. What a difference T made! Erin and I could not have been more pleased with our choice of DJ service. T was always right there, helping with the flow of events keeping the reception moving in a timely fashion. It was like having a DJ/event coordinator bundled into one. The dance floor was NEVER empty, that even the wallflowers joined in the excitement. If you are looking for a top notch DJ that will make your reception an absolute dream, you found the right guy, give T a call you won't be disappointed.
Thanks a million T!
Sincerely,
Denton & Erin Wingeier
April 4, 2009
---
Dear T:
We cannot thank you enough for being part of our daughter's wedding day.  You did such a
wonderful job.  We feel truly blessed and honored.  Everything was perfect! We could not have had such a terrific day without your help, your expertise, your musical talent & your touch.  Thank you so much!
Teresa & Howard Phelps
September 15, 2007
---
Hi T!!
It has been an absolute pleasure to work with you, and we sincerely appreciate all you have done for us! You added to our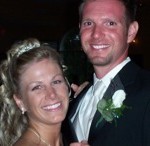 special day in ways you might not even realize!! We had sooo much fun, and we know our guests did, too! Thanks again for everything! We will always recommend you to everyone we know!!
Sincerely,
Angie & Bryan Cantlon
July 7, 2006
---
T,
Thank you for helping make our day go as planned, we truly appreciate your attention to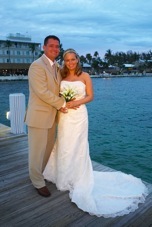 detail and for playing exactly what we wanted. You were so easy to work with and we loved that you had a projection screen and player for our slide show! All we can say is you're AWESOME! All our best!
Eric & Dana Grill
June 4, 2006
---
T:
Theresa and I want to thank you from the bottoms of our hearts for the fantastic job you did at the reception. It was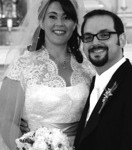 exactly what we imagined and couldn't have been any better. She's still talking about your "Hustle" lesson. You truly made our wedding day a memorable experience.
Theresa & Mike Thomas
May 27, 2006
---
Tunes By T is an exceptional DJ service.  Tunes By T has provided music for my family on several different occasions. The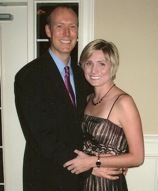 owner T. Campbell has been the DJ for the Red Wings for the past 14 seasons.  Tunes by T DJ's have the unique ability to "get the party started" which may include playing the perfect songs or teaching party goers the lastest dance step. All my favorite 80's tunes were played at my wedding. Before the big day I met with T to discuss my likes and dislikes. I would highly recommend Tunes By T to host your wedding or big event.  They are awesome!
Evan & Lisa Breadon
December 10, 2006
---
How Lucky we were to have worked with such an amazing entertainer as yourself. Thank you for the most wonderful night of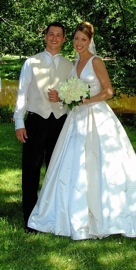 our lives. You took every idea I had and made it 10 times better! Thank you for your patience, kindness and hard work. Everyone had such a blast. Thank you from the bottom of my heart.
Sincerely,
Kimberly & Scott Fritz
July 30, 2005
---
Tunes by T:
This is the first thank you I'm writing. You ROCK! I had a wonderful time at my reception. It was exactly the way I wanted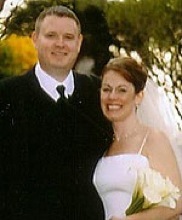 it to be. You read the crowd and played the music accordingly. My Matron of Honor & I haven't danced that much since college! Thanks again for making the evening everything we wanted it to be. It was fabulous. I would highly recommend you. You were professional, courteous & most of all fun!
Thanks again,
Matt & Heather Giguere
April 30, 2005
---
Had an awesome time. Recommended Tunes by T to other friends and they also hired him with great satisfaction. Awesome T!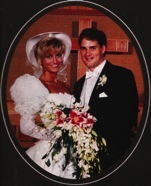 Keep up the Great work!!
Kevin & Cheryl Miller
July 25, 1992