One of my favorite "ice-breakers" at a wedding reception is what I call the "Anniversary Dance." After all the formal dances have been performed, it is now time to open the dance floor to the guests. With the Anniversary Dance, I invite ALL the married couples out onto the dance floor. In fact, I insist on their participation, letting them know that "sitting this one out" is not an option.
Once you have all the married couples on the floor dancing, it is now time to begin eliminating couples based on the number of years they have been married. Obviously, the bride & groom are the first couple eliminated. I then proceed weeding out the other couples using five-year increments. Eventually, you are left with only one celebrated couple.
I will then ask the married pair to introduce themselves, then find out how many years they have been together. I will then ask them to offer the bride & groom some advice to stay together for as long as they have. Almost every time, the husband comes up with the funniest quips. In this instance, the couple of honor had been married for over 55 years. When asked his secret, the husband quickly replied, "She's the Boss!" You can imagine the laughs that he got. I sure was cracking up. Click here to see this as it really happened.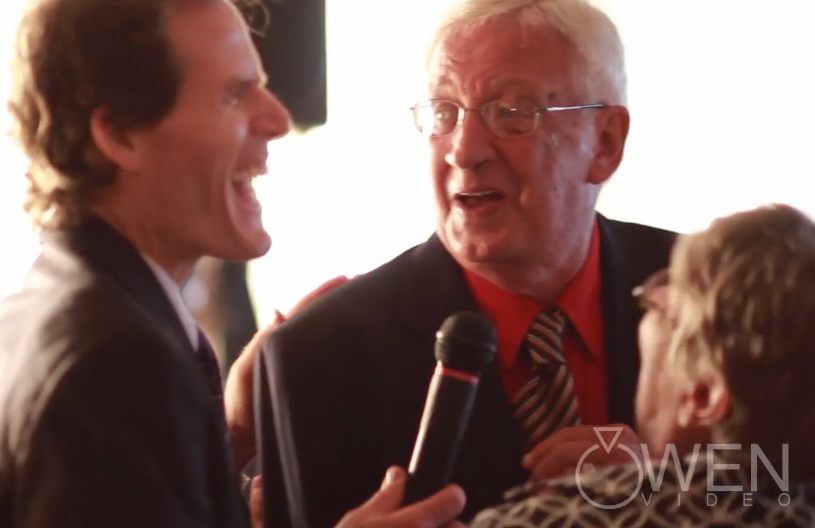 Not only is the Anniversary Dance a lot of fun, but it also does a great job of getting most of your guests acclimated to the dance floor which makes them much more likely to dance even more.
Here are some of my favorite songs to use for the Anniversary Dance:
Remember When – Alan Jackson
Let's Stay Together – Al Green
Have I Told You Lately – Rod Stewart
What A Wonderful World – Louis Armstrong
Unforgettable – Nat "King" Cole & Natalie Cole
Through The Years – Kenny Rogers